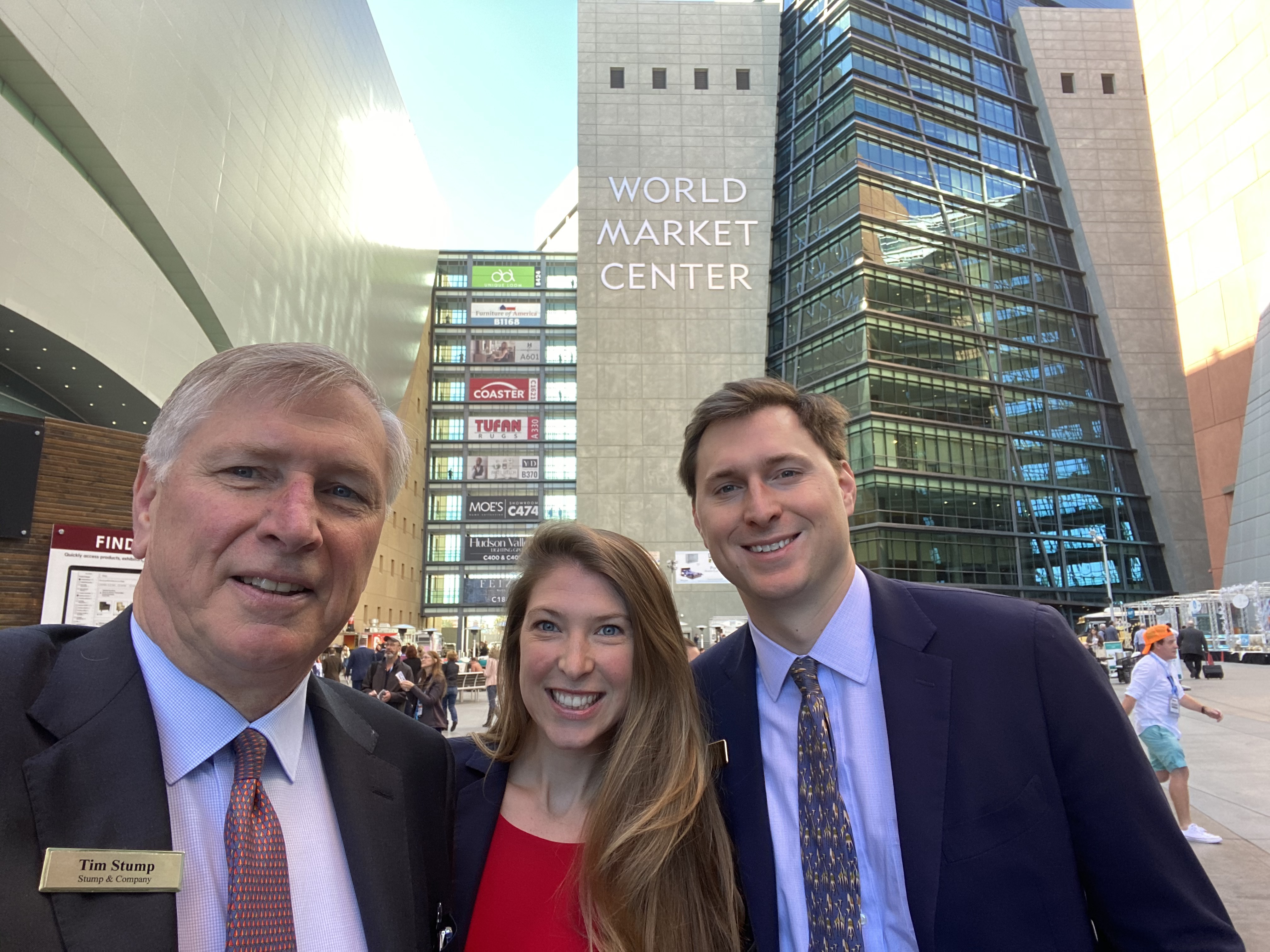 Stump & Company team at Las Vegas Market. From left to right: Tim Stump, Stuart Stump Mullens, Bo Stump.
Mergers & Acquisitions Advisory
Looking to sell your furniture business? With 50+ years of intimate industry experience, Stump & Company (Stump) helps business owners explore their options to pursue strategic M&A transactions in the furniture and furnishings industries, both in domestic and global markets. We use our significant furniture and industry experience to provide investment banking services across all verticals of the industry, including residential, office/contract, hospitality, e-commerce, and retail, as well as to suppliers to the manufacturing trade.
Furniture Industry Expertise
Stump has successfully structured over 400 M&A transactions since its founding in 1972 by Ralph Stump. The company has helped small business owners and private equity firms realize long-term value for their work and achieve liquidity events custom-tailored to the situation. Our clients turn to us for our family business pedigree (currently led by the 2nd and 3rd generations of the family) and furniture industry expertise.
Our team lives and breathes furniture, attending major shows and markets across N. America and the globe. Coupled with our corporate finance expertise, Stump offers all relevant services to its clients to achieve the optimal financial outcome.
We do the furniture deals.
Sell-Side Advisory Services
Our primary business is representing owners/sellers on an exclusive basis to sell all or a part of their company. Our clients are typically privately held with revenues between $5 and $200 million, and we work exclusively in the furniture and furnishings industry. Our experience in closing win-win transactions, along with the deep relationships developed over the years (and around the world), uniquely prepare us to offer unparalleled expertise and professionalism within a framework of integrity and confidentiality.
Stump's sell-side advisory services include:
Reviewing Client Objectives & Options
Business Valuation
Preliminary due diligence
Identifying qualified strategic and financial buyers
Developing marketing materials
Conducting marketing process
Coordinating management presentations with potential buyers
Managing post-LOI due diligence
Assisting with transaction structuring and closing
Buy-Side Advisory Services
Periodically we represent a qualified buyer interested in acquiring within our target industry markets. We take assignments on the buy-side only when there is no conflict with an existing sell-side project, when our team feels the odds are high for success, and when the client is a proven participant with exceptional ethics and a high moral compass.
Valuation Services
Our team prepares 25+ valuations each year, primarily for pre-selling guidance but also as an introduction to a new business and ownership group. Valuation is the bedrock for making decisions around selling, timing, and expectations. Stump also provides valuation services as an expert witness, for ESOPs, for estate planning, and for general corporate governance purposes. We believe all owners should always know what their company is worth.
Call (704) 905-2058
---
Articles & Publications
---
Deal Closings
---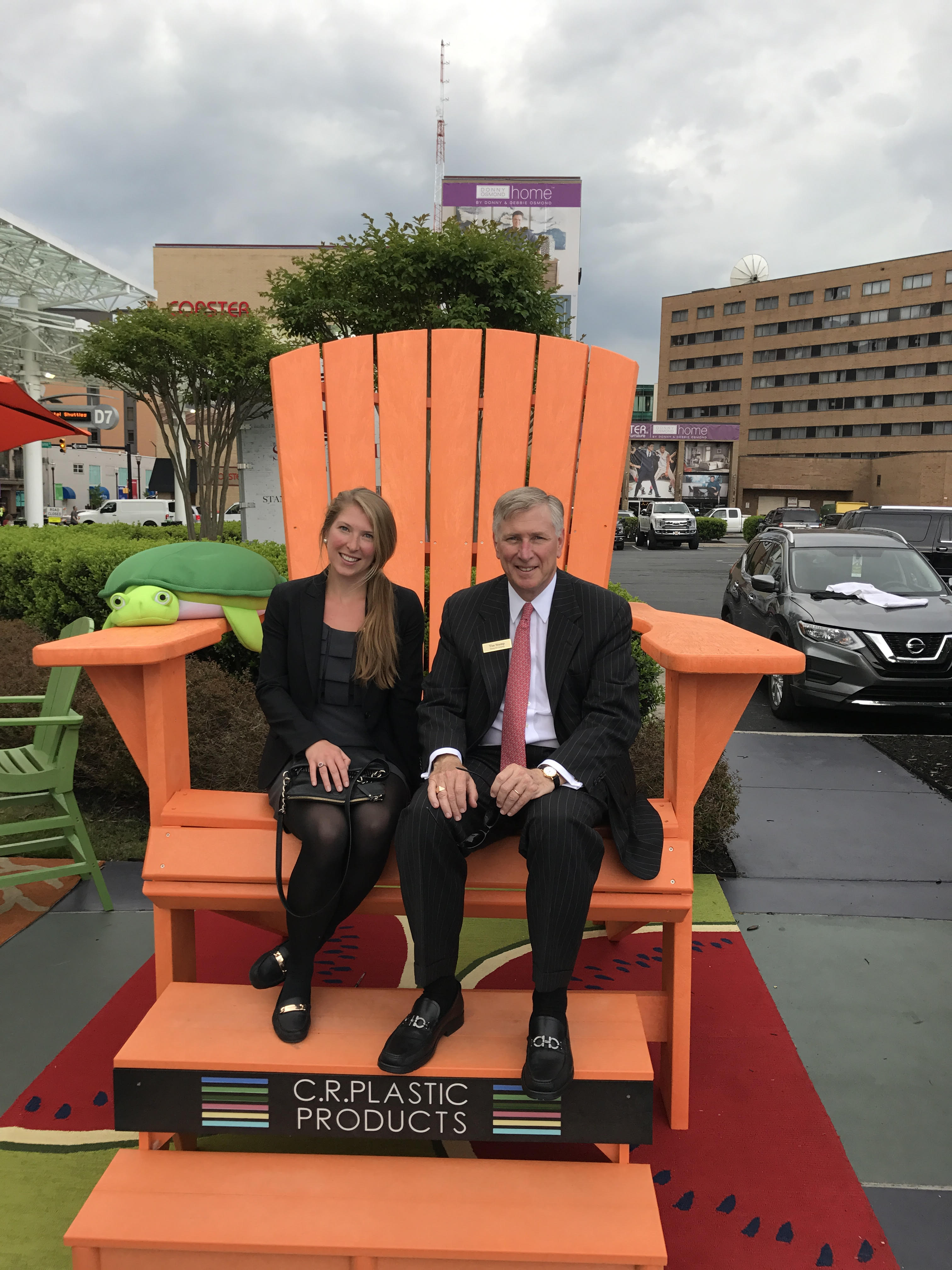 Tim Stump and Stuart Stump Mullens.
The Stump business model
To professionally guide an owner through the selling process, achieving the maximum price, on the best terms, with the right buyer. Our proven process of underwriting, valuing, and managing the marketing process provides the owner/client with confidence that the market is speaking accurately.
Our focus is on representing the seller/owner, and we spend time developing relationships with the owner, the board, and the various other advisors that are necessary in having a professional team to conduct a sale process.
Call us – let's start a conversation!
(704) 905-2058